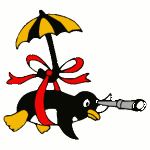 The Paparazzi Development Team is pleased to announce the release of a brand new version of Paparazzi; v5.4, giving you the option to enjoy lots of new features and improvements, happy new year!
If you're curious to know what has been added and improved you can, go here for an overview. For your enjoyment and to view what all those changes look like, click here.
If you are already using paparazzi with Git, to enjoy all improvements you can switch to this new version via:
git remote update && git checkout v5.4.
If you are new to Paparazzi and want to join in flying it, you can you can simpy download a tarball or get the source code via:
git clone https://github.com/paparazzi/paparazzi.git -b v5.4.