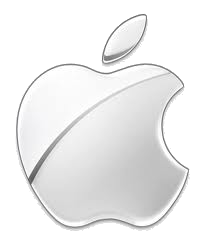 After a very busy holiday period the Paparazzi developer team are pleased to announce the initial release the Mac OSX port of Paparazzi.
Although this release is a couple of weeks later than expected, the team is satisfied that this port will be easy to install and run. This first release still retains the look and feel of its Linux sibling as currently it uses X Windows for rendering. This is due to change, as the graphics library used by Paparazzi (GTK+) is improving its support for the native quartz engine found in Mac OSX. This improved version of GTK+ is due for release at the beginning of March. The team is tracking this and expect a more native look and feel version of Paparazzi to follow this release.
The porting team has taken particular care to implement the packages as Macport ports thus giving a user the opportunity to install source versions or binary versions. Ensuring that every feature of paparazzi is available as it becomes available.
Again I am pleased to see the depth of talent in the Paparazzi team. Bernard Davison a relative newcomer to Paparazzi development made a huge contribution to the packaging of this port. Enough of the waffle though! The download install page for Paparazzi on OSX can be found at http://wiki.paparazziuav.org/wiki/InstallationMacOSX
Cheers, your Paparazzi development team.