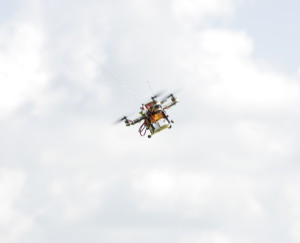 Blender, the small but deserving quadrotor of the ENAC Paparazzi Team took the 1st place in the "Outdoor autonomy challenge" and 3rd place in the "Outdoor
flight dynamics
challenge" during the IMAV2012 competition in Braunschweig, Germany. Completing its missions with overflowing enthusiasm thanks to the new NavGo autopilot. NavGo is the
latest in the long line of award winning Paparazzi hardware available. See the list of Paparazzi hardware here.